MADE TO ORDER: FRENCH house numbers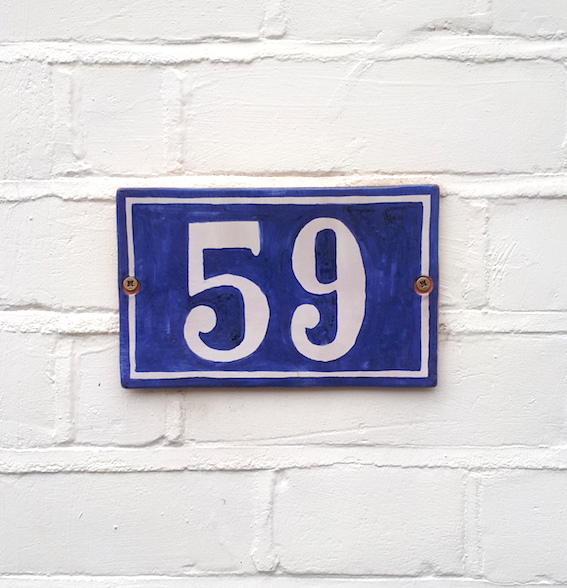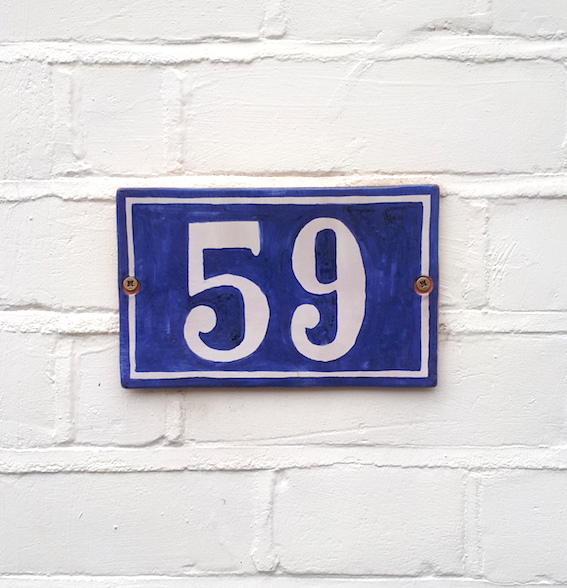 MADE TO ORDER: FRENCH house numbers
French style ceramic house numbers. A cobalt blue hand-painted number on white glaze.
After some experimentation, I'm now making these in stoneware clay for strength and durability, so your number would look a little different to the photograph, as this number was painted on terracotta clay. The holes for the screws are approximately 5mm wide.
1 digit numbers tiles are approximately 10 x 12cm, and 2 digit numbers are approximately 18 x 12cm. Please contact me if you want more than 2 digits, or any other variation.